With the development of society, we pay more and more attention to food safety and health. In the past, we used to extend the shelf life of food by adding additives. Especially for the food that is easy to react with oxygen, we need to add deoxidizer to reduce the oxygen in the container as much as possible. But we can also use equipment to vacuum and refill nitrogen gas.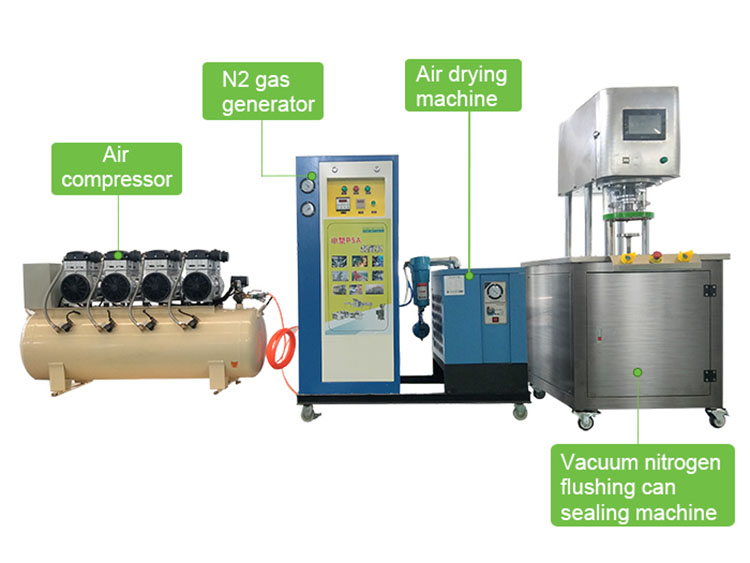 So we recommend 1 device for the goods with nitrogen packaging-- Semi-automatic vacuum nitrogen flush can seamer. This device has the function: vacuuming, nitrogen flushing, cans seaming. The machine could equip with the nitrogen generator to supply the nitrogen gas source. The capacity of this nitrogen canning machine is around 5-7 cans/min. So it is suitable for small scale production, especially for the food like milk powder, coffee powder, cocoa powder, cashew, peanuts etc.
Let n2 gas to keep your product fresh and extend longer shelf life.
For more details, just contact
Email: sales3@utrustpack.com
Whatsapp: +86 15800042255