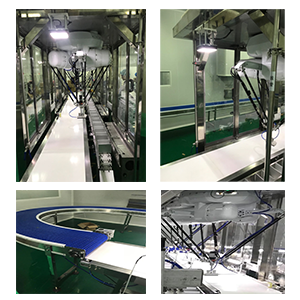 It is great to hear that the high efficency delta robot pick and place packing machine has been put into production in Sichuan Province by one of our clients.
The delta robot is intelligent to identify the small bags as per the size and color, pick and change the direction then place into the tin can. It can greatly reduce the labor cost for many companies and improve the efficiency.
Please contact us for more details.
Tel/WhatsApp: +86 13926101030