Exhibition review of the 28th China Sino-Pack 2022
Spring is here. It's time for the first popular show, the 28th China International Packaging Industry Exhibition which was held on March 4th, 2022. Most of the domestic enterprises came to participate in this event, except for some areas affected by the epidemic.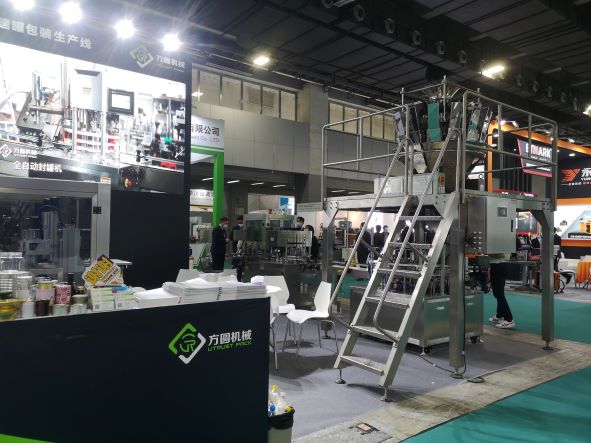 In this exhibition, our company mainly displayed the following new self-developed models: including automatic dual-channel feeder, automatic single-head high-speed 60 cans per minute can sealing machine, and newly designed semi-automatic can sealing machine.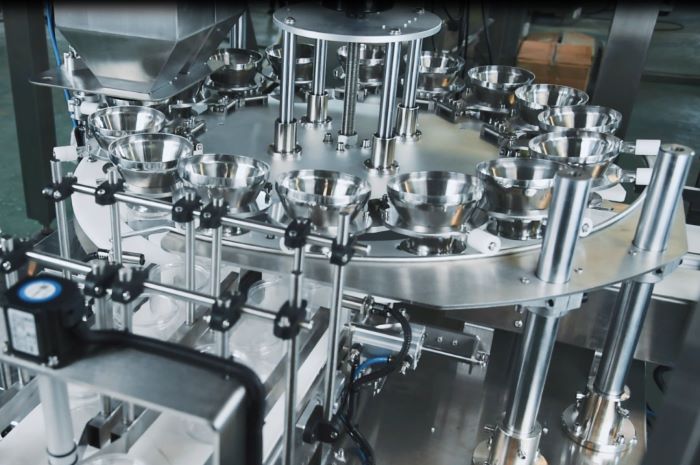 The automatic dual-channel filling machine is developed for the filling speed of solid granular materials that requires more than 60 cans per minute. The majority of customers and colleagues have expressed that this is a milestone in the speed-up of granular material filling machines, especially for similar to the vibration function of honeysuckle, tea leaves and other materials that are easy to crock up and the customized pressing heads are in constantly pressing the materials at each stage for the best result.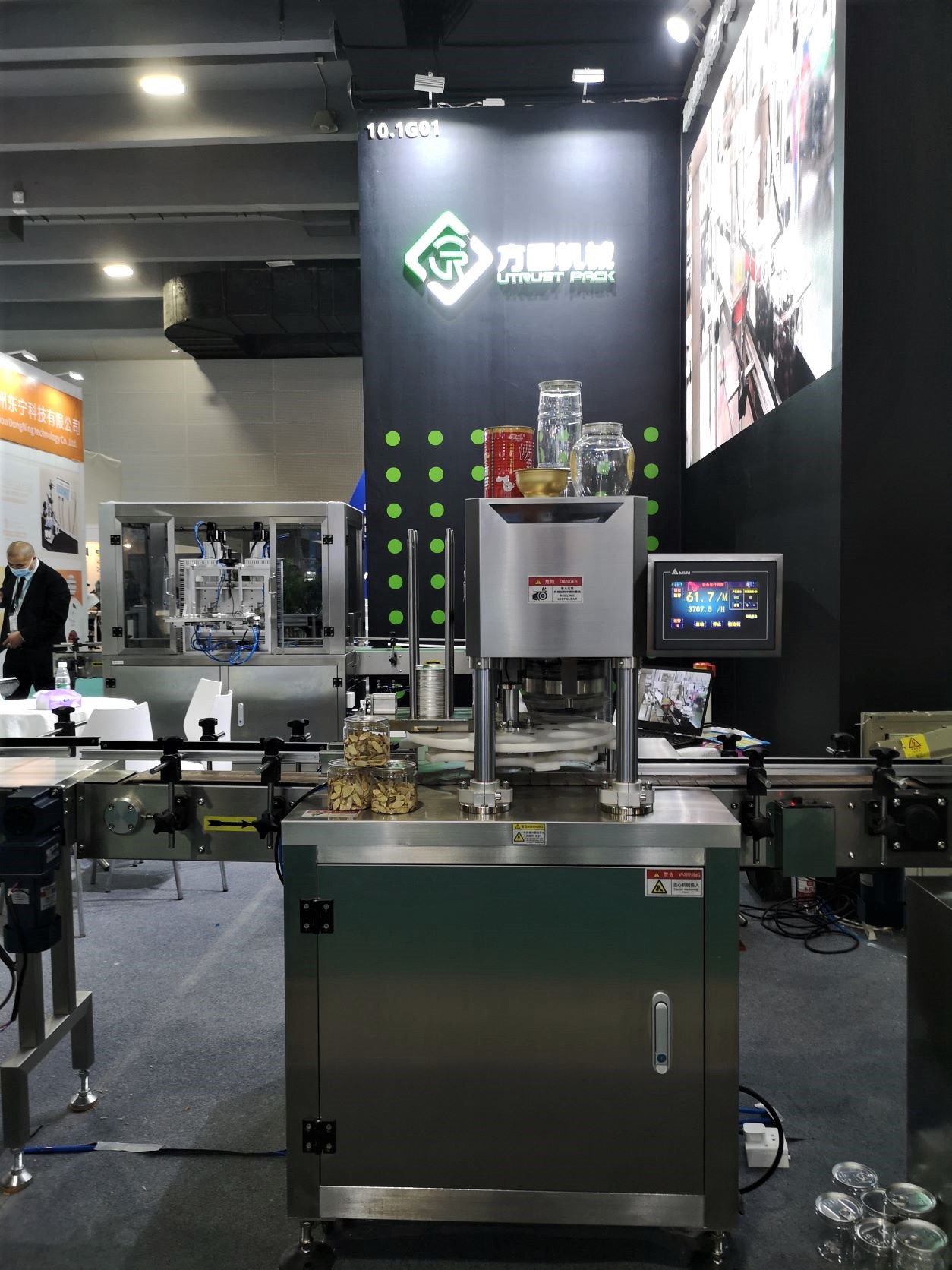 When other manufacturers are still using dividers and reducers, our company has developed and used servo motors and encoders based on customer feedback to complete the latest speed from mechanical control to CNC control, and innovate single-head can sealing machine. To 60 cans per minute, it has become the industry benchmark. The customers and peers who visited the exhibition on site highly recognized our company's people-oriented concept, and highly appreciated the functions of our products that can be directly adjusted from the display screen, such as speed adjustment, knife adjustment, and fault prompts on the display screen.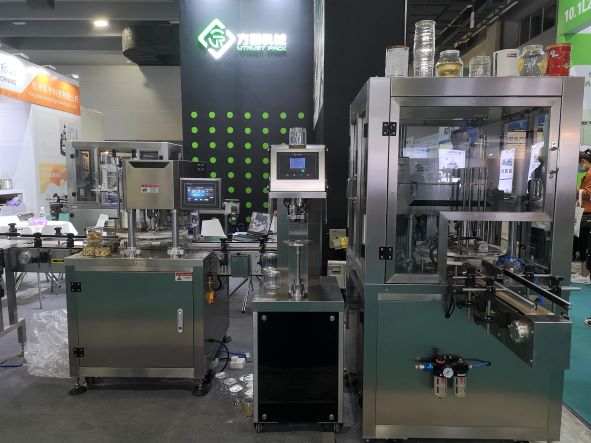 The semi-automatic can seamer is fully improved in response to the customer feedback that the original design of the machine is "top-heavy", which leads to the danger of the machine falling over during transportation. The new semi-automatic can seamer motor is located under the ergonomics. The new design is equipped with a visual screen to facilitate real-time production statistics. And the interval time of sealing cans in the automatic mode is increased, and the automatic running speed can be adjusted to make it more user-friendly to use.
The above new products unveiled at the exhibition attracted the attention of many exhibitors and peers. Facing everyone's inquiries, Utrust Packaging Equipment Co., Ltd. staff patiently gave professional answers and on-site demonstrations, fully demonstrating the R&D innovation strength of Utrust Packaging Equipment Co., Ltd. Machinery and its own brand.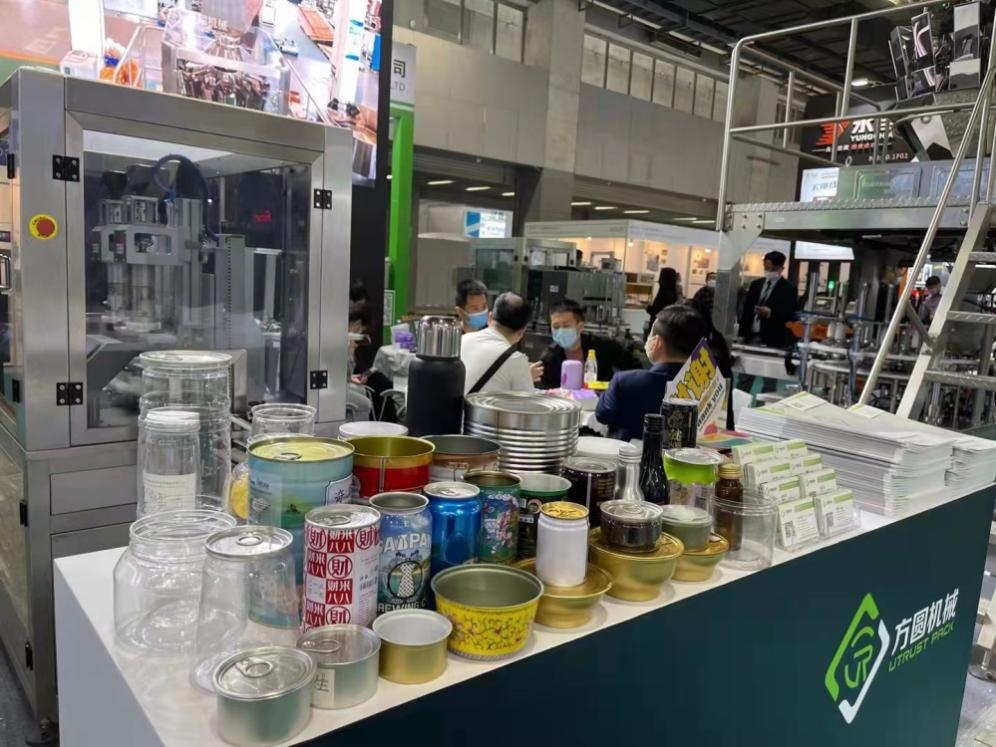 Although the exhibition has ended, Utrust Packaging Equipment Co., Ltd. will continue to forge ahead, adhere to the company's business philosophy of "people-oriented and create value", adhere to innovative development, in-depth research and development, further improve product quality, and provide more customers with more stable and efficient of automatic packaging equipment.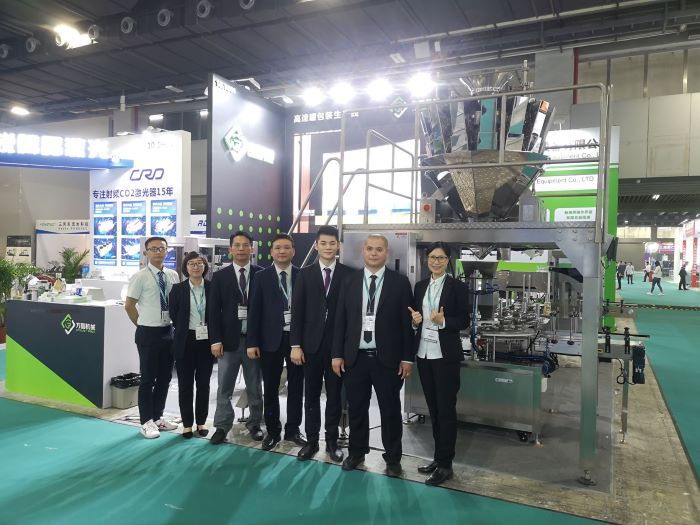 For more information, please contact:
Email: sales5@utrustpack.com
Whatsapp: +86 18902247982