01 June 2019 ,2019 THAIFEX-WORLD OF FOOD ASIA The curtain came to an end smoothly. Within four days of the exhibition, thousands of visiters from home and abroad came to visit the Guangzhou Utrust consult the exhibition. Countless wonderful fragments are worth recalling. Taking this opportunity to review, Guangzhou Utrust sincerely said to all the friends present: Thank you for traveling all the way!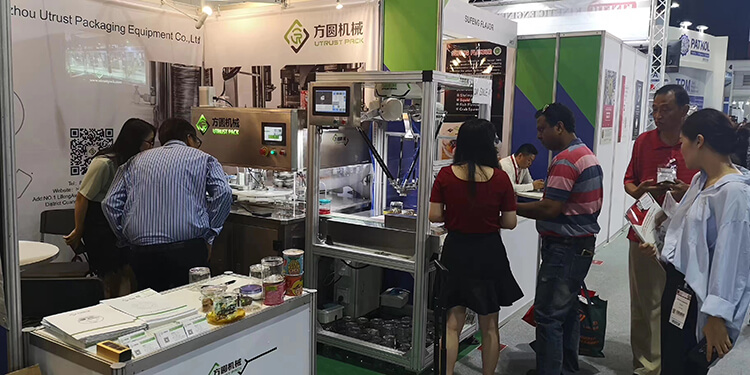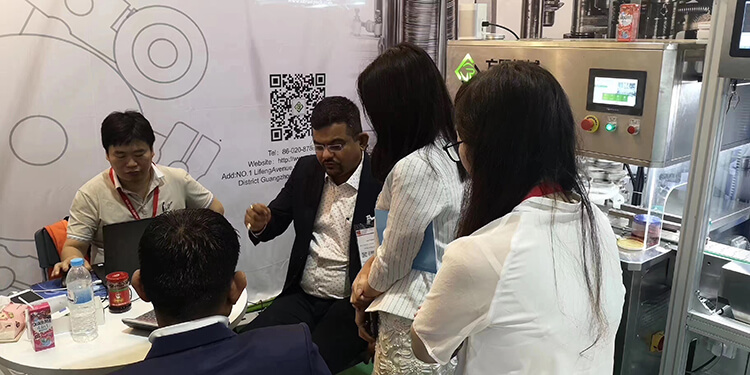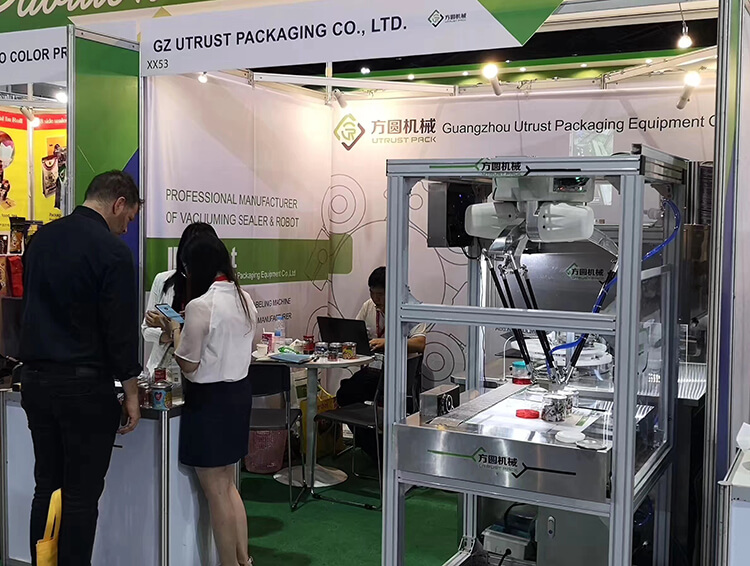 Although the exhibition is over, the enthusiasm of knowing Guangzhou Utrust has not faded. Your attention and expectations will strengthen our steps towards the future. Guangzhou Utrust thanks for your attention and company. At the same time, let's make an agreement that the Shanghai Expo on June 19, 2019 will coming soon.
If you need more information about our Can sealing machine or new product about DELTA SERIAL ROBOT, pls Contact us .